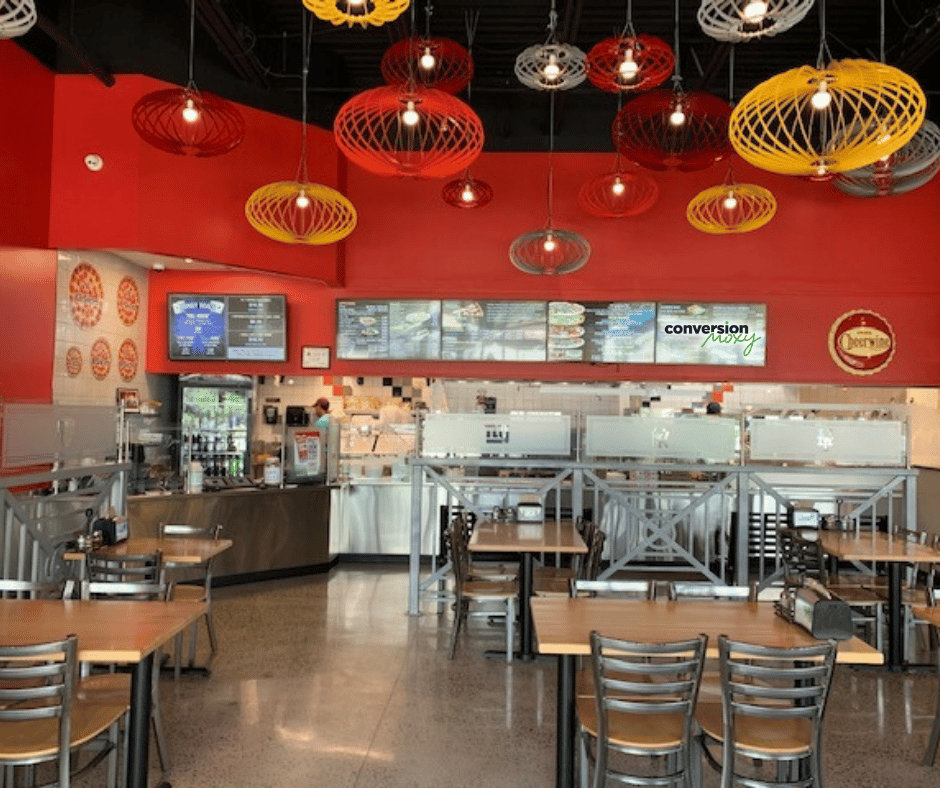 The Basic Essentials Of Marketing Plans For Restaurants
In the extremely competitive world of restaurants, it's crucial to have a strategic plan. This detailed blueprint should spell out how to promote your eatery, acquire new customers, and increase loyalty. Generally, advertising firms can help you develop and implement your marketing strategy. ConversionMOXY, a full-service marketing agency has developed many marketing plans for restaurants, bakeries, food trucks, cafes and all sorts of other establishments.
Essential Elements For Marketing Plans For Restaurants
Whether you are starting a new restaurant or have an existing one, you need a marketing strategy. Without a defined blueprint to be profitable, you'll shift haphazardly from one tactic to another. Although marketers may use different terms, every successful marketing plan must have these 7 essential elements:
1. A Description Of Your Ideal Customer
One of the most important building blocks of any marketing plan is to identify your ideal customer. You need a complete description to understand how to communicate your company's message. For example, are your customers mainly businesses or families?
2. Define Your Product
Next, define your product and services. This includes types of food, restaurant decor, menu design, and table arrangement. Included in your description should be a competitive analysis. What makes your eatery unique and different from others nearby?
3. Identify Your Restaurant's Marketing Objectives
Once you've described and defined your customer and product, you need to identify your marketing objectives. These are a specific list of outcomes your business wants to accomplish:
Create brand awareness
Lead generation
Multiply sales
Increase traffic
Create loyalty
4. Set Measurable Goals
While marketing objectives are the outcomes, measurable goals are the steps you need to complete to reach your aspirations. These steps become the plan that helps your team implement needed actions. Follow the SMART acronym to write out your goals:
Specific
Measurable
Achievable
Relevant
Timely
5. Budget
Now that you've got the steps outlined to accomplish your objectives, how much will you spend to reach them? If you have an existing restaurant, you'll want to review your income and set aside a portion for marketing. Many experts estimate about 3-10% of your income should go towards advertisements. A new business will need to base marketing expenditure on estimated income.
6. Tactics to Accomplish Your Goals
You can communicate your brand's message through different forms. Of course, you can use traditional methods like billboards or direct mail. However, digital marketing offers even more choices:
Pay Per Click Ads
Social Media Advertising
Email Marketing
Geofencing
Loyalty Program
7. Measure And Refine
You'll waste all your time and effort unless you measure your results. Usually, digital marketing tools have built-in analytics to track key indicators. Then, using this data, you can make more effective marketing decisions.
Best Marketing Firm For Restaurants
Running your own business, especially a restaurant, requires a lot of your time. It's not uncommon for many restaurant owners to work 50-60 hours per week. This leaves you with very little time to write and implement a successful marketing plan.
Plus, digital marketing is extremely dynamic. Social media platforms come and go. Over time, those with staying power often limit organic reach. Furthermore, search engines constantly change algorithms.
However, the experienced team at conversionMOXY can help you with all the essentials you need in today's digital world:
Business listings on directories
Loyalty program
Over the years, we've helped many different businesses with their marketing. Currently, our restaurant clients include Mario's Pizza and Clark's Barbecue.
FAQs About Marketing Plans For Restaurants
Marketing is an ongoing process of discovering customers' needs and developing strategies to communicate how your business fills those needs. Without a marketing plan, you're stunting the growth of your business. ConversionMOXY understands how marketing plans for restaurants are essential to running a successful business. Below, we answer a few commonly asked questions about marketing strategies.
Which Is The Best Social Media Platform For Restaurants?
Ultimately, the best social media platform for your restaurant is the one used by your ideal customers. However, Facebook has such a huge number of users, it's crucial you maintain a precedence there. The platform also offers both marketing and analytical tools to help you succeed.
Other social media platforms may be worth exploring depending on your business and marketing goals. For example, Instagram, YouTube, TikTok, and Twitter are some other popular sites. Yet as we've seen in the past, some platforms experience slowing growth while new ones emerge. Thus, it's important to choose a marketing firm like conversionMOXY to keep abreast of changing trends.
Is A POS A Necessity?
Certainly, you can run a restaurant the old-fashioned way with a pen and paper, cash-only system. However, a POS can streamline your services, increase productivity, reduce errors, and collect valuable data. Some of the information you can collect includes statistics on best and worst-selling items, customer loyalty, and coupon usage.
Not all marketing firms have the understanding or capability to offer such systems. However, our parent company, RSI, offers powerful integrated systems with 24/7 hardware and software support. Our point of sale specialists can find a solution for every type of business, including restaurants.
How Much Will A Marketing Plan Cost?
Since we tailor a marketing plan specific to your business, we can't give you a price until we discuss your needs. After meeting with you, we can give you a detailed plan with pricing based on our conversation.
Best of all, a consultation with conversionMOXY won't cost you a penny! Book your free no-obligation marketing review of your business today by calling 800-849-5642.