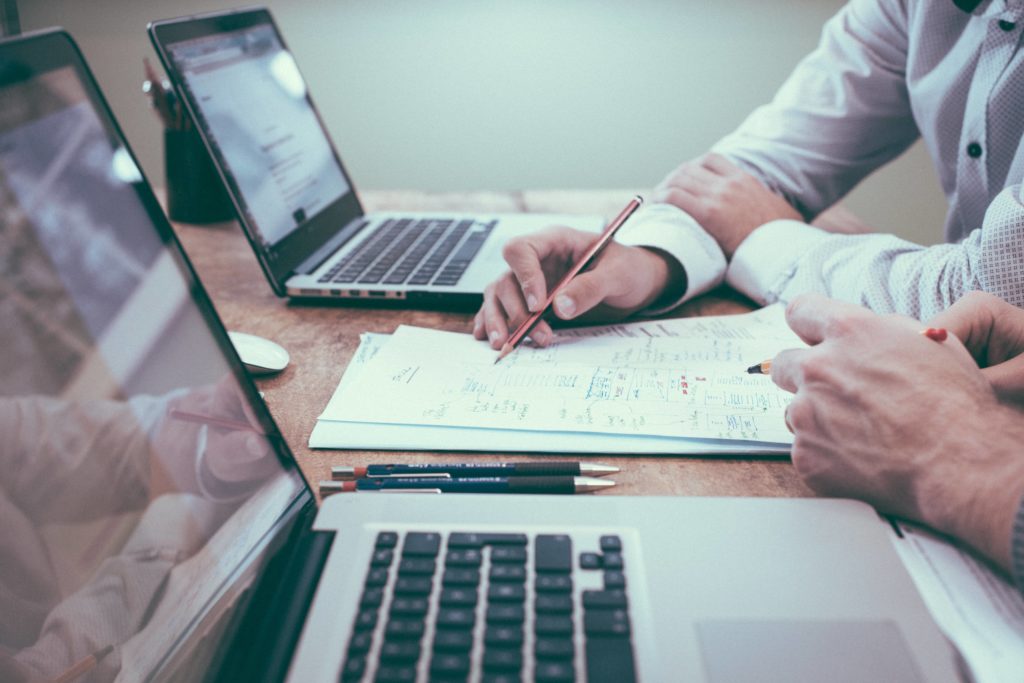 Website Designers Near Me – How We Drive Your Success
If you do a quick search for professional website designers near me here in North Carolina, you'll find many options. However, are these web designer teams experienced with building a website that converts traffic into leads? Here at conversionMOXY, we are a full-service marketing team with a deep understanding of driving sales. After all, it doesn't matter that you have an elegantly-designed website if it isn't helping you get more leads. We're the company to call if you want a web designer that gets results.
Our Website Design Process
When you hire our team to design and develop your website, we'll begin with an easy "discovery" process. This allows us to get to know you and your business. First, we'll review your business products/services and discuss your target market. Then, our team gets to know your core value proposition by having you "pitch" your offerings to us. We'll also do deep competitor research, which allows us to understand how you fit into your local market. We believe that a web designer can't do a good design job without first fully understanding your company.
During the design phase, we'll use the information we found during discovery to create a mock-up website. If you currently have a brand guide, we'll run with it. However, if you need branding services from scratch, we can help you in that area as well. This article explains the critical relationship of branding to your overall business. We keep your colors, fonts and logos consistent across all platforms so your professional branding is strong. This helps you stand out. Additionally, our search engine optimization team knows exactly how to craft content to help search engine users find you.
Finally, during the development stage, an experienced web designer will put the pieces together. We'll program your new website design with speed in mind and conduct regular reviews to stay on track. Before your launch, we'll make sure that you love your new website as much as we do. You can speak with your web designer at any time to make changes before launch.
How We Help You Get More Leads
Our websites convert traffic into leads and leads into sales. When you work with conversionMOXY, you're working with a team that understands the importance of ROI. We don't want you to feel like you're throwing your marketing dollars into a black hole. Instead, start seeing results quickly with your optimized website.
Here are just a few ways we help you get more qualified leads with your website:
Our professional writing team creates content that attracts the right customers. We care about your traffic numbers. However, we don't write content that attracts people who aren't your target market.
We'll make sure your website content is "sharable," so fans can share on social media. Yes, we also provide social media marketing services if you need them.
When we build your website, we'll use reviews and videos to help potential customers research your company. While they are on this business research "journey," they are not ready to make a purchase yet. However, this is the best time to have them connect with you to request more information.
Your website will be custom to your needs. With a custom-built website, you can specifically tailor each page to attract the right customers. Generic DIY websites don't do a good job at targeting the people who really want to become your customers. Many web companies use templates. All of their websites look the same and no site stands out from its competitors.
Most importantly, we track results, tweak, and track again. Of course, when you hire us for ongoing marketing maintenance, we use real-tune data to update your website. We are truly results-driven. Therefore, if something isn't working, we'll make a change so you are consistently improving. Our goal is to give you an ever-increasing return on investment.
What Sets Us Apart from Other Website Designers Near Me
When you work with our team, you are not just getting years of experience. You're also getting a team focused on customer service. We think our work speaks for itself, but keep in mind that you are getting more than just a website. You're also becoming part of our conversionMOXY family.
If you want website designers near me that will never stop until you love your new website, contact us today. We have locations throughout the southeast and work with clients from across the country. Click here to contact us and request a free quote. Or, give us a call at 336-245-1640.