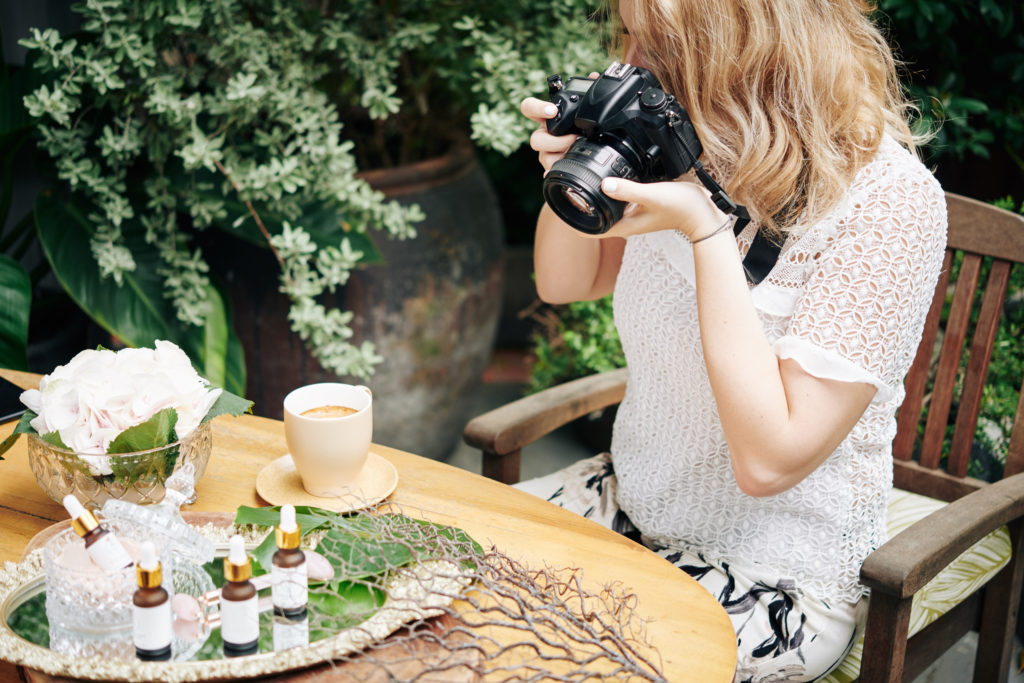 Digital Marketing Agency Near Me – Complete Digital Guide!
Your hunt for a digital marketing agency near me is an important one for every business owner. The agency that you choose will guide you through the complex world of digital marketing. Ultimately, they will provide you with marketing assets to help grow your business.
First, it is important to understand what digital marketing services are available currently. From social media to web design, the possibilities of spreading the word about your business online are endless! What you used to think about as traditional marketing platforms don't work in today's digital world. Next, you need to know what questions to ask when searching for a digital marketing agency. Lastly, you need to know what sets that digital marketing agency apart from the crowd.
At conversionMOXY, we offer numerous benefits to our clients. We always go the extra mile in every marketing project we take on and think of our clients as friends. Give us a call today at 336-245-1640 to discuss your digital marketing needs and receive a free, no-obligation quote on the marketing services your business needs.
Not Sure What to Expect from a Digital Marketing Agency Near Me?
Digital marketing encompasses a wide range of marketing services. Therefore, it feels overwhelming when searching for the best digital marketing agency near me online. You might not even know what to really look for in that search query. This blog details some tips to point you in the right direction.
Initially, you need to understand exactly what digital marketing is and the services it includes. Next, it is important to break down those services and completely comprehend what to expect from that marketing service. Finally, it is important to know what questions to ask when submitting an inquiry to a digital marketing agency for each type of marketing service.
Are you ready to learn about the exciting world of digital marketing?
Digital Marketing Services
When someone says digital marketing, they literally mean any type of marketing on any digital platform used to reach a potential client. It is really that simple! Ask yourself if the marketing material you are considering is an ad, image, website, social media post, or piece of content displayed online? If you said yes to any of those choices, then that would be digital marketing!
Here is a breakdown of our major digital marketing services:
Content Marketing
Graphic Design
We will go into further detail below on what these services entail, what to expect from an agency handling that service for you, and imperative questions you should ask before signing on for any digital marketing service.
Strategy Development
Regardless of the digital marketing service, strategy is crucial to any successful marketing method or plan. You would not build a house without a blueprint, right? Marketing is similar, as in you would not build a website or launch a social campaign without setting a clear and concise strategy.
Strategy development includes everything from a broad all-encompassing marketing strategy or a narrow, specific strategy for only one digital advertising campaign. A digital marketing agency works with you to set the best marketing strategies for your business. They have the experience to guide you in implementing a strategy that achieves your marketing goals. These goals include everything from gaining a certain amount of form submissions on your website to obtaining a certain amount of views on your YouTube channel video.
Questions to Ask:
What methods do you use when setting a marketing strategy?
Have you noticed digital marketing platforms that perform best for my type of business?
Is there a specific timeline you would recommend for my company's marketing strategy?
Our team at conversionMOXY holds monthly meetings with each client, either in person or with a web conference. Your marketing agency should always show you proof of their work on your behalf, evaluate the results and develop a plan for the future. We present data analytics from independent software, so that our clients know how our marketing plan resulted in new business for them during the prior month. Using that data, we discuss how to improve the results and what changes in strategy are appropriate. Many marketing companies never review results with clients. That means that you may be paying them and never knowing if their strategy is working for you.
Website Design
Your website is typically the first online impression you make to potential customers. The first 10 to 20 seconds a person spends on a webpage determines if they will stay on the site or not. Therefore, it is imperative that your website has an appealing design, is user-friendly, and clearly displays your product, service, and values immediately.
There are many aspects to website design beyond merely designing the site. A good web design focuses on not only the design, but also search engine optimization, user interface, and keyword-rich content. An experienced marketing team understands both the visual and technical sides of web design. They will partner with you to ensure you have a website both you and your potential customers will love looking at and using! The whole point of every aspect of web design is to attract potential customers and keep them on your site long enough to engage them in some call-to-action. You want them to interact with you, so that you can market to them in the future. There is a lot of psychology in planning where to position items on your site, the colors that you use, how quickly the pages load on a mobile device, etc.
Questions to Ask:
What is your experience in successfully optimizing a website?
Are there certain tactics you employ to test user interface before launching a website?
What types of content would you suggest for my website?
Social Media Management
In 2020, the number of people that use social media exceeded 3.81 billion users. That is too large a number to miss reaching that massive audience available on social media! There are also multiple functions on various social media platforms that allow businesses to portray their services and products in a unique way.
As there are numerous social media platforms, it feels like a daunting task trying to determine the best one for your business to use currently. Facebook, Instagram, TikTok, and YouTube are only a few of the many social media platforms available. A social media marketing agency understands the audience for each platform and advises which platform will work best with your business. Their social media management services ensure your business is posting all the right content. Plus, using the services of a social media management agency means all your messages and posts receive a response in a timely fashion.
Questions to Ask:
From which social media platforms do you think my business would benefit most?
Do you run any analytics on posts and ads published in your social media marketing campaigns?
What types of posts does your social media agency recommend for my business?
Content Marketing
An important component to any marketing campaign – from digital to print – is content. Your words need to resonate with your potential customers. Every word on your website, Facebook page, and any digital marketing platform says something to your audience. That is why it is imperative to put considerable thought and insight into all your content marketing.
An experienced digital marketing company understands what messages and words make an impact on a potential customer. They will guide you through the entire process smoothly… from setting a content strategy to writing the pieces and even publishing the content on various platforms.
Questions to Ask:
What type of content would be most beneficial for my business?
How do you set a content marketing strategy?
Are there certain types of content my business should avoid?
Search Engine Optimization
If your business is not on the first page of Google and hopefully, within the top three results, then unfortunately very few people will find you online. It is important to implement a search engine optimization strategy that will keep your website front and center on the search engines. Organic traffic is among the best marketing resource as it focuses on the client that is truly searching for your product or services.
An agency trained and experienced in SEO (Search Engine Optimization) understands everything from technical SEO to targeting the right keywords. SEO is a powerful tool within a marketing strategy, and in today's digital world is necessary. A good search engine marketing team will guide you every step of the way to ensure your business is ranking well for keywords your target audience is searching for online.
Questions to Ask
What experience does your SEO agency have in successfully optimizing a website?
How do you track progress on all SEO services?
What software or processes do you use to select keywords to target?
Graphic Design
They say a picture is worth a thousand words. Therefore, any graphic design elements a business has on their website 'says' a lot about that business. Whether it is a logo or a digital ad on Facebook, the design of that marketing piece determines whether someone connects with your products and services or not.
A solid image is important to maintain a positive online presence, and a digital marketing company can assist with that no matter the design request. If your brand is not well-established, for example start-ups, then it is crucial to hire a graphic designer as part of your marketing team. Even for established brands, it is key to regularly implement fresh designs on your website, social media, and digital ads.
Questions to Ask:
Do you have examples of past graphic design work I can preview?
What graphic design services would suit my business best?
How do you charge for design (is it an hourly rate or by project)?
Digital Advertising
There are many digital advertising platforms today. A few of the most popular include Google, Facebook, and Instagram. The average American is exposed to anywhere from 4,000 to 10,000 digital ads every single day. That is a massive amount of online 'clutter' to break through. Therefore, you need to set a digital strategy for all your advertising marketing efforts to cut through it all.
Knowing where and how to advertise on digital platforms is both an art and a science. A digital agency understands everything from designing an aesthetically pleasing digital ad to determining the right target audience and finally tracking the analytics to evaluate results from the ad.
Questions to Ask:
Where have you seen the most success in digital ads for my type of business?
What is the design process for digital ads with your agency?
How do you track digital ads you run for clients?
Brand Awareness
Branding is a crucial part of any marketing strategy or business development. A brand lets your target audience know not only what you sell, but the mission and values of your business. Every business owner needs to work hard on developing brand awareness to ensure their name is visible and known to potential customers. The goal is to keep your brand name front and center in the potential client's mind, so that when they are ready to make a purchase, your business is the first one that they think of.
A marketing agency guides their clients through the entire branding process. They understand what images and messages people connect to and how it influences their purchase choices. Additionally, they guide you on what components of branding you need to utilize.
Questions to Ask:
How do I determine my main branding message?
What marketing tactics and choices impact my branding?
Do you have any examples of past brand awareness campaigns you launched?
Why Choose conversionMOXY as your Digital Marketing Agency?
The conversionMOXY team works closely with our clients to ensure that we fully understand their marketing needs, target audience, services, products, and values. We promise to be with you every step of the way and build a customized marketing campaign for your business. Our goal is to provide digital marketing services that bring people to your storefront (online or brick-and-mortar) or influence people to purchase your products or services online.
Here are the top benefits of choosing conversionMOXY as your agency:
Excellent customer service
Knowledgeable and experienced marketing team
Numerous digital marketing services available
Timely answers to inquiries
Work within your budget
Comprehensive, independent analytics
Start your Digital Marketing Adventure Today!
Do not wait any longer to launch your digital marketing services! Give us a call today at 336-245-1640 to request your free, no-obligation quote. We guarantee we are among the best choices in your digital marketing agency near me search. No matter what digital marketing services you require, from social media marketing to developing a digital marketing strategy, we provide high-quality work to boost your client base. We look forward to partnering with you to help your business grow!