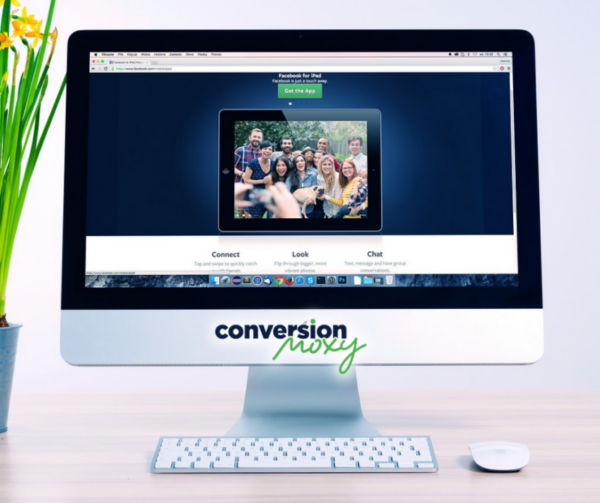 How to Build a Website – conversionMOXY is Here to Help You!
A website is typically the first impression a customer has of your business. Therefore, it is important for your website to be visually appealing and user friendly. If you are wondering how to build a website, then this blog is for you. We will cover the crucial components of a website. However, we highly recommend you hire an experienced web design team, like conversionMOXY.
Our skilled team will ensure your website is running properly with no glitches, mobile responsive, and search engine optimized. Request a free, no-obligation quote today by calling us at 800-849-5642 or completing our simple quote request form.
Wondering How to Build a Website – You Need an Expert!
Building a website is an extremely complex process. If your toilet was broken, then you'd call a plumber, right? Likewise, if you were having electrical problems, then you'd call an electrician. Therefore, building a website should be seen in that vein. It's not something you should attempt to do on your own if you lack web design and coding experience. We are going to share in our blog below the components that go into building a website.
Why Should I Hire a Professional Web Designer Versus Building it Myself?
First, a website developer needs the below items before they can build a website.
Domain
Hosting Platform
Coding Knowledge
Web Design Knowledge
Search Engine Optimization (SEO) Experience
The above five pieces are how you create a well-designed, optimized, and user-friendly website.
Have you ever been to a website and the following happened…
Didn't load completely or slowly
Links or buttons were broken
Wasn't a mobile-friendly website
Not user-friendly and hard to find the right information
Was not visually appealing
Copy filled with typos and misspellings
If you answered yes to any of the above questions, it's highly likely that was a DIY-built site. A professional web designer and marketing team would ensure none of those problems were present before launching a new site!
Six Vital Components of Website Design
When building and designing a website there are six major components to consider. Those are:
User Experience (UX)
Mobile Responsiveness
Design
A website should attract and retain its visitor's attention. You need a website that has the right balance of graphics and content. Consequently, you can have too much of one and not enough of the other. An important part of a good web design is also that everything makes sense. You want people to know right away when they visit your site what you sell/do, why they should buy that product or service, and how to contact you or proceed with that purchase. A huge mistake many first-time website builders or DIY builders make is they make it too complicated for the user. Everything should be straight forward on where to look. For example, the navigation bar should include all major pages a visitor or potential buyer would want to visit.
Branding
Both your design and copy should match your branding. This goes far beyond just having your logo present on your website. It should include your brand's color palette/scheme throughout the entire website. If your colors are green and gold, then you should not have a website filled with hot pink and yellow. Likewise, your content should match your brand's vision and mission. For instance, if you boost being a 'green company', then your website content should back that claim up.
User Experience (UX)
You should never make your website users, a.k.a. potential customers, feel like they are unsure how to utilize your website. If it's too complicated, then people will simply leave your website. Similarly, if images and content take too long to load, then again people will close out of your site. Never make your users feel as if they are wasting time trying to figure out how to use your website. All of this is part of the user experience (UX). Therefore, there is much more to a good website, than it 'looks pretty'. It must also operate smoothly and efficiently for every single user.
Search Engine Optimization (SEO)
Having a website that looks and works great is only half the battle. How do you expect people to find your website, and, in turn, your business? If you answered online, particularly through a search engine like Google, then you answered right. Great rankings on Google, or any search engine, are achieved through SEO. SEO is a complex process and one that is best left to an experienced web designer and SEO team. They understand all the SEO strategies, and which work best for each unique business.
Content
While design is very important to a website, content is equally important. This is how people can read and understand exactly what your business does and how your products/services are superior. Additionally, content is key to SEO rankings!
Mobile Responsiveness
Finally, another important component of a great website is its mobile responsiveness. Did you know 276.8 million people accessed the internet on their mobile devices in 2021? That means your website needs to have a mobile version that is just as easy to use on a phone.
Frequently Asked Questions on Website Building
Still unsure on how to build a website or why you need an experienced web designer to build yours? Then, our FAQ section is for you! After reading this blog, if you still have questions or if you are ready to get a free web design quote, then give us a call at 800-849-5642. We are happy to help you with all your web building needs!
Who should I hire to build my website?
It is important to select a web design or marketing team that you feel confident in! Therefore, you want an agency that does the following:
Listens to all your needs and concerns
Communicates well
Truly cares about your businesses' success
Delivers work on timeline given
Has positive reviews
Our team at conversionMOXY always treats our clients with the respect they deserve. Our goal is always to help each client grow their business and be successful. Not only does our team have their heart in it, but we have the experience to provide you with the web design services you need.
How much does it cost to build a website?
There is no one set cost for a custom website. After all, it is custom for a reason. A few factors that impact pricing include:
Scope of website needed – i.e. how many pages
Amount of custom coding required
Design complexities
Other marketing services utilized
Will it take long to build and launch my new site?
Like cost, there are many factors that go into how long a website will take to build. At your consultation, we will discuss your web design needs. Then, when we provide your free, no-obligation quote we will provide a tentative timeline for how long the work will take to complete.
You'll Get a Stunning and Optimized Website When You Select conversionMOXY as Your Web Designer!
Wow your potential customers with a sleek and user-friendly website! Our skilled team at conversionMOXY is ready to build a custom beautiful and optimized site just for you! Call us today at 800-849-5642 to start the process of building a custom website.
Don't forget to find us on Facebook and Instagram for all kinds of marketing tips.