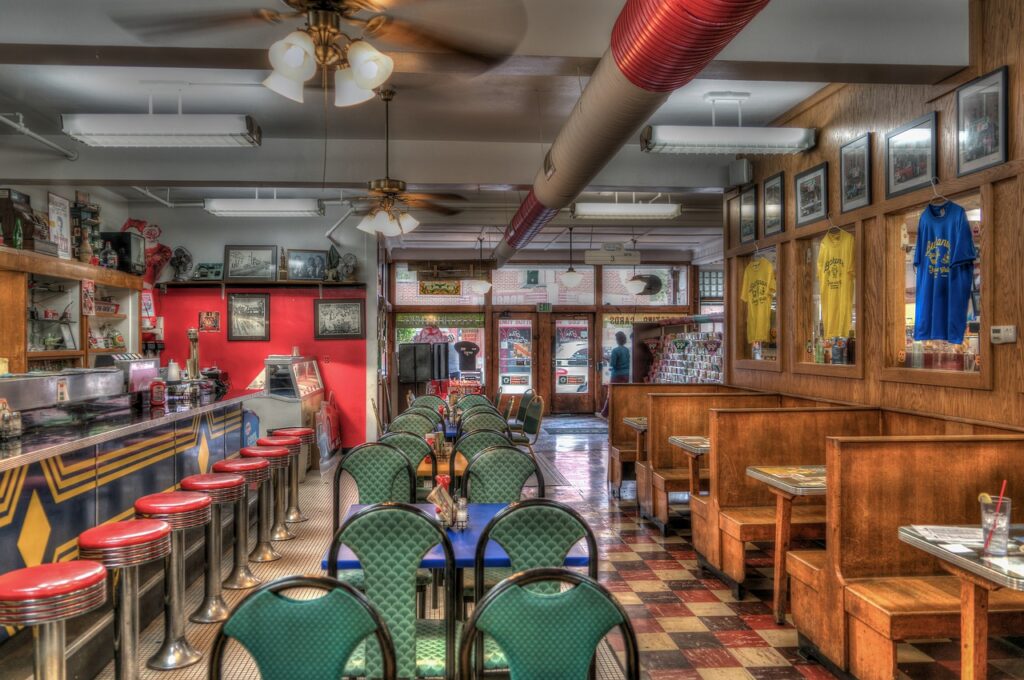 Tips On How To Use Social Media For Restaurant Marketing
Eating out has become increasingly popular with Americans throughout the last decade. To meet consumer demand, the number of both fast-food and full-service restaurants has increased. As the owner of an eatery, you may be trying new and creative ways to attract and keep patrons. You may have wondered about how to use social media for restaurant marketing.
Advantages To Using Social Media For Your Business
Social media platforms have become an integral part of our lives. In addition to interacting with friends and family, consumers use these platforms for discovering new products and services. Moreover, about 45% of American diners have tried a new restaurant because of a post on social media. Typically, users trust the opinions of those within their social circle.
Furthermore, a restaurateur can attract new customers and build guest loyalty. You can directly engage with your audience to improve customer service. Plus, maintaining a presence is free, although you may decide to undertake some form of paid advertising.
Moreover, you can take advantage of one of the hottest social media trends for restaurants, selling directly from the platform. Social commerce allows consumers to conduct the transaction on the social media site, making it easier to purchase products. Certainly, busy families rushing from one activity to the next will appreciate this simpler buying process.
Which Platform Is The Best For Restaurants?
As the largest social media platform, Facebook remains one of the best networking sites to maintain a presence. You can display much of your business information including your hours, menu, and specials. Facebook also allows social commerce. Plus, with almost 3 billion users, any kind of business can benefit from advertising on Facebook.
Another popular social networking site for restaurants is Instagram. Relying mostly on images, Instagram appeals to our visual nature. For example, users may experience a spike in their appetite when viewing pictures of delicious-looking food.
Vogue among millennials, Instagram provides a great place for this generation to share one of their favorite pastimes, eating out. In fact, posting pictures of food has become so popular that it has begat the term 'foodstagramming". Moreover, now owned by Facebook, you also can cross-post the same content to both platforms.
Instagram Content Ideas For Restaurants
Once you've set up your profile on Instagram, you're all set to start posting. Now, you've got to create posts that catch attention and engage your audience. While you may think of only posting pictures of your food, you can use Instagram to do so much more:
Tell your story
Take behind the scene photos
Highlight your employees
Use the poll function to gather opinions
Leverage user-generated content
Surprisingly, many business owners don't realize the importance of telling their stories. Consumers turn to your history to get a feel for your brand and form an impression of your company. Storytelling helps to form a deep, emotional connection to your customers.
As a means to build trust, post some behind the scene photos. These types of pictures give your audience a greater understanding of your business. Moreover, by being transparent, you build consumer confidence in your brand.
Remember to show off your employees. When you put a face to your workers, you show the human side of your business. You can highlight new employees, celebrate birthdays, or reveal fun facts about your staff.
Certainly, a great way to collect some research and interact with your audience is to conduct a poll. You can ask questions about existing products or ideas for new ones. Plus, you can discover fresh interests.
Since food is one of the most widely shared posts by users, a restaurant can leverage this user-generated content. First, you can encourage patrons to take photos by using decorations and place settings for maximum visual impact. Then, you can encourage patrons to share these photos by offering incentives.
FAQs About How To Use Social Media For Restaurant Marketing
Maintaining a digital presence is dynamic and ever-changing. If you're confused about how to use social media for restaurant marketing, you're not alone! Below, we've answered some of our most commonly asked questions.
How Often Should I Post On Social Media?
Unfortunately, posting too much can annoy your audience. Yet, posting too little may cause your audience to forget about you. With each platform, there's a sweet spot. Thus, it's important to know the best practices of each social networking site.
For example, posting only once a day on Twitter won't make any impact. Many marketers recommend sharing your message several times during the day. Try that on Facebook and you'll overwhelm your audience.
How much Does A Social Media Marketing Plan Cost?
Before we talk about price, let's discuss some factors that affect the price of a marketing plan. First, you have to consider your goals. Are you trying to grow brand awareness or get more sales?
Next, think about the type of content you want to create. Will you need models, graphic design elements, or copywriters?
Finally, think about the experience and reputation of the firm you want to hire. Some will promise cheap content creation, but these marketers often generalize posts without catering to your audience.
How Do I Find A Great Marketing Firm?
Picking the right marketing company to run your social media campaign should involve more than choosing the least expensive option. The agency will be managing your brand and communicating with your customers.
Employing a knowledgeable marketing agency can help you achieve the results you want. ConversionMOXY is a full-service marketing firm offering both traditional and digital forms of promotion. In addition to social media marketing, we offer website design, content generation and SEO, as well as other types of marketing.
We offer a free, no-obligation consultation to connect with us one-on-one. Let's begin a conversation about your goals by calling us at 1-800-849-5642.