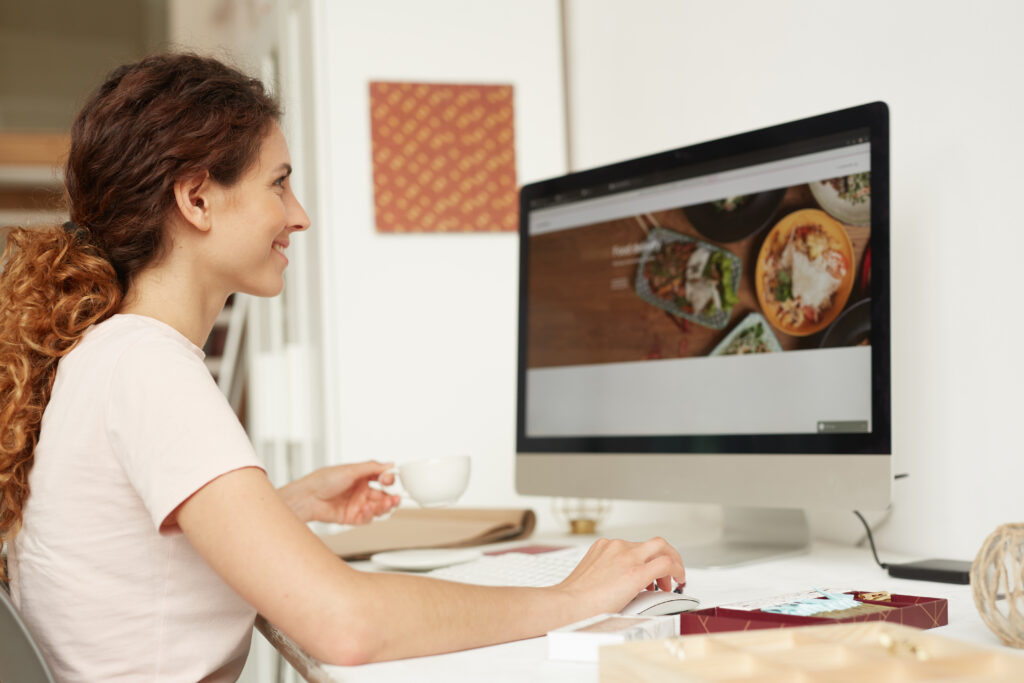 Uncovering Creative Website Design Software For Beginners
Entrepreneurship, the idea of starting your own business, appeals to many people. Of course, in today's digital age, you must have a website to showcase your company. A well-designed site can help build trust and convert visitors into customers. Yet, you know nothing of HMTL, CSS, or JavaScript. Thus, you need website design software for beginners.
Types Of Websites
Today, the internet contains over 1.72 billion websites. Each of these websites serves a different purpose making up several categories:
Brochure
Portfolio
Business
E-commerce
Content
Directories
Forums
Knowledge-based
When designing your site, it's crucial to address the particular goal of your organization. For example, if you want an e-commerce site, your goal is to sell products. While the objective of a directory site is to help users find other websites in a specific search area.
Features To Look For In Website Design Software For Beginners
In this age of DIYers, many entrepreneurs look for website design software to showcase their online stores. The popular drag and drop sites allow business owners to create a website quickly and easily. Best of all, you don't need any knowledge of coding.
Currently, you can find dozens of website builders with varying pricing and features. Sometimes, entrepreneurs look for the cheapest solution, but that won't always give you the features you need.
Of course, ease of use should be at the top of the list. You should be able to set up a professional-looking site without much difficulty.
Additionally, you will want different themes to choose from. Themes control the overall design of your website. While most people think of the visual aspects, there are also technical aspects of the theme too. For example, your theme choice affects your color choices, layout, and style elements. Yet, a theme can also impact SEO. For example, some themes are complex and may affect site speed.
Moreover, your choice of theme should give your several template options. Templates are single-page layouts designed to help you create visually appealing content.
Next, you'll want a website builder that creates forms easily. Online forms allow you to capture email addresses, interact with users by answering questions, or schedule appointments.
Another important feature is a shopping cart. If you plan on selling your products online, you will need shipping profiles including upgrading to express service. You will also need to collect sales tax. Plus, you probably will want an option for coupons to encourage sales.
Finally, other options include image photo editing tools, analytics, and reports. You may also want an option for blogging and social sharing.
A Professional Website Builder
Generally, all website design software for beginners can help you build any type of site. However, a critical aspect to the success of your website is SEO. Search engines set forth requirements to rank in results. Complying with these requirements is the basis of SEO.
Often, DIY website builders offer some information about SEO. Additionally, you can find many marketing blogs on this topic. While learning SEO may appear to be easy, understanding how to structure your website properly is more complex.
First, search engine algorithms change constantly. Often, the majority of these changes are minor. However, core updates are sweeping alterations that can directly impact your site's performance.
If you don't keep on top of the best practices, you could experience a large drop in traffic.
Moreover, while website building software offers some choices, it can't offer you the customization of a professional builder. When you choose DIY software, you'll be using themes and templates used by many other companies. Thus, your website will be similar to others giving it a conventional look.
Instead of using website design software, consider a professional web builder. Most people think professional websites are prohibitively expensive. Yet, hiring an expert is extremely cost-effective compared to a poorly built DIY site with limited function.
FAQS About Websites
Undoubtedly, building a website can be a complex project leading to many questions. We've compiled a list of our most frequently asked questions to help you. If you have any others, call us at 336-245-1640 to speak to one of our friendly staff members.
What Types Of Businesses Can You Help?
Since 2011, we've been helping many different types of businesses achieve success. Some of the companies we've helped include heating and cooling, home improvement, landscaping, restaurant, and many other industries. Moreover, Expertise has named conversionMOXY as one of the best advertising agencies in Raleigh for 2021.
What Does A Website Cost?
Essentially, the cost of your website is dependent upon the complexity and number of pages. For example, an e-commerce site will require shopping carts and payment gateways. You may also want to set up a loyalty program. Often, these advanced functions increase your price.
However, you must consider the expertise of the professional against the cost. Implementing incorrect SEO practices won't bring in traffic. Also, if your site is hard to navigate, users will leave for a competitor. Finally, even if you conquer SEO and usability, language that doesn't convert users into customers will affect your profit.
Thus, when you compare all aspects of a professionally built website against a DIY, you'll be surprised at its affordability. Call us at 336-245-1640 to set up an appointment for your free consultation.
How Long Does It Take To Build A Website?
Just as every business is unique, its website should be as well. Sites may range from a simple portfolio with a few pages to a complex e-commerce site with many pages. Ultimately, a more complex design will take more time.
However, during your consultation, we'll discuss the overall goals of your company and how a website fits into this plan. Just like other marketing tools, your website should be part of an overall strategy. Of course, we'll give you an estimated time frame based on our discussion and keep you updated on our progress.
What About Other Types Of Marketing?
Generally, a website is just one of many marketing tools available. To help you achieve success, conversionMOXY is a full-service marketing agency providing both traditional and digital marketing solutions:
Social media advertising
Search Engine Optimization
Branding
Graphic Design
Content generation
Geofencing
Ultimately, businesses must continually evolve with changing marketing conditions to remain profitable. Don't wait! Delaying implementing your marketing solution can seriously impact your bottom line. Call us today at 336-245-1640 to set up your free consultation.