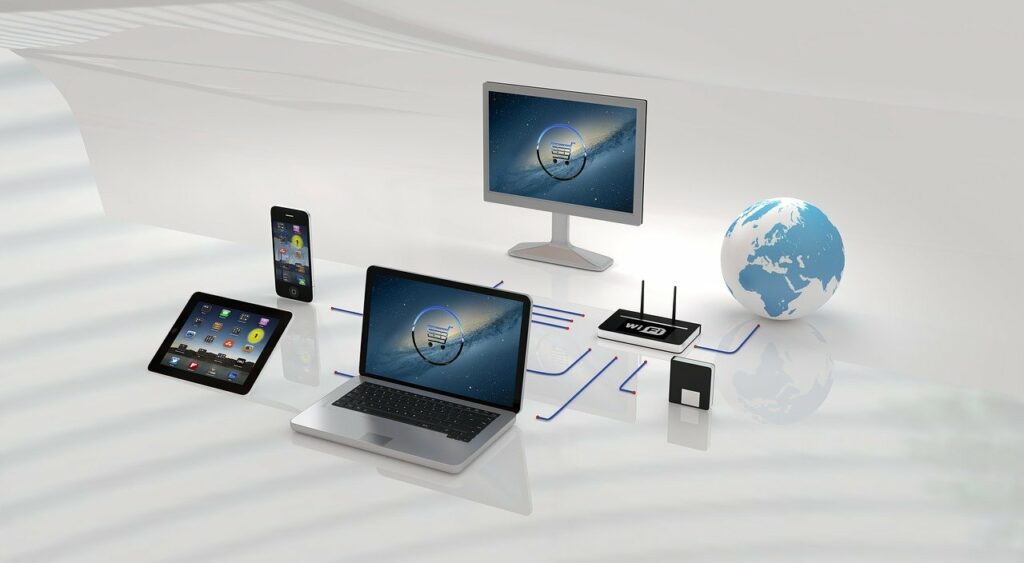 Best Online Advertising Platforms – conversionMOXY Knows!
Are you on the hunt for the best online advertising platforms for your business? Never fear, conversionMOXY has you covered in our latest blog! We are experts in the digital advertising business and want to share some of that knowledge with you today.
Our blog covers everything from why you should even consider online advertising to some of the best methods to run those ads. Ready to get started now? Request a free, no-obligation quote by calling us at 800-849-5642 today. You can also complete our simple quote request form and we will be in touch.
Now, are you ready to learn about all things digital advertising? Then, read on!
Online Advertising Basics
First, it's important to understand what online advertising is before jumping in. Luckily, the concept of online advertising is simple. It's literally any ads run on online platforms!
Next, you need to know some places online ads run. Those include, but aren't limited to, the following digital spaces:
Social Media
Search Engines
Websites
Email Pages – i.e., your inbox page
Apps – particularly on your mobile phone
Streaming sites – i.e., Amazon, HBO Max, etc.
Again, these are only some of the major examples of where a potential consumer will see digital ads.
Finally, you need to understand the importance of online advertising and why your business needs to do it. Let's dive into that next.
Six Reasons Your Business Needs to Run Online Ads
There are six major reasons why your business needs to run online ads.
There is a huge audience at your fingertips.
It builds brand recognition.
Unlike traditional print advertising, digital advertising is more cost-effective and allows you to control your budget.
It increases your website and social media traffic.
There is a direct ability with online ads to make money then and there.
It keeps your business front-of-mind for potential and current customers.
We want to elaborate a little more on each of the points above to drive home the point of why online ads are so important!
Large Audience
Over a year ago, in January 2021, there were approximately 4.66 billion active internet users across the globe. This is well over half of the world's population, in fact, it's 59.5 percent of the population. This is too big of a number for businesses to ignore online advertising! Additionally, this data is over a year old, which means the number has only grown since then.
Brand Recognition
When a potential customer sees your branding, whether a logo or your tagline, it helps build awareness for your business. Furthermore, this brand recognition establishes trust for your brand and business. Repetition allows the human mind to retain and maintain information better. Consequently, this better retention allows people to remember your brand easier.
Cost-Effective & Budget Control
In the days of only print advertising, advertisers had no control over the exact ad budget and spend. For example, a magazine would provide what they charge for ads and that was that. Either a business could afford the ad, or they couldn't. In today's digital world, that has completely changed. The business controls exactly how much they are willing to spend on online advertisements and even where they want to spend it. Plus, digital ads allow a business to update budgets regularly with the click of a button.
Website & Social Media Traffic Increase
For every digital ad, there will be a call to action. As it's online, then most times this call to action is to visit a website or social media site. In turn, this means more traffic to your website and social media pages. As your website and social media are likely branded and well-maintained (if not give us a call to help you!), then it's the ideal way and place to gain new customers!
Make Money
You are most likely in business to make money. That is the end goal after all, right? Therefore, the biggest benefit of online ads is the potential to make money right then from that ad. This is achieved by online sales paired with digital ads.
Stay Front-of-Mind
Finally, like the branding recognition point mentioned above digital ads allow your business to stay in front of your potential customers. It reminds them of who you are and what you sell.
Best Online Advertising Platforms
While it might sound easy enough, digital advertising is quite complex. That is why it is important to find an experienced digital advertising team, like conversionMOXY, who fully understand the industry.
Our experienced digital ad team knows what works and what doesn't work. We also understand that what works for one business or industry might not necessarily work for another.
After all is said and done, though, there are two important places to have a digital ad presence. Those are: social media and search engines (particularly Google).
Social Media
Did you know approximately 3.6 billion people across the globe were using some type of social media site as of 2020? This number is expected to increase to 4.41 billion by 2025.
There are numerous social media sites now and each has its own set of users. If you aren't sure where to run social media ads, then you aren't alone. Facebook is one of the best online advertising platforms for many businesses. Instagram, YouTube and other platforms are useful as well. Our expert advertising team at conversionMOXY understands who is on each platform and which social ads work best for our clients.
Search Engines
Secondly, another important place to have a digital advertising presence is on search engines. Particularly, Google is the main place to be. This is because Google owns 70% of the search market share, placing it well above all other search engines.
Now that you know Google is the place to be, you might be wondering how you run ads on Google. Google Adwords and Google Display Ads are the main two digital advertising formats for Google. Again, our experienced digital advertising team will discuss all your needs and business facets to determine which is best for your business. We want nothing more than to get the 'most bang for your buck'!
Third-Party Applications for Digital Ads
Finally, while we recommend running ads directly from social media sites or Google, there are third-party applications you can run your digital ads through. These can be tricky and in some cases scams though. Unless you're an experienced digital marketer or discussed the platform with one, then we do not recommend trying to utilize one of these.
Our team utilizes all the latest digital advertising and tracking software for every single client. Therefore, we can show you exactly where your ads are and how successful they are for your business.
Let conversionMOXY Create and Maintain Online Ads that Gain You New Customers!
Now that you've learned about some of the best online advertising platforms, are you ready to launch your very own online ads? We are ready to help you with this task! Simply, give us a call at 800-849-5642. Our experienced online advertising team will be in touch to discuss your unique advertising needs.
Be sure to follow us on Facebook and Instagram as well. We post all kinds of marketing tips, tricks, and news!