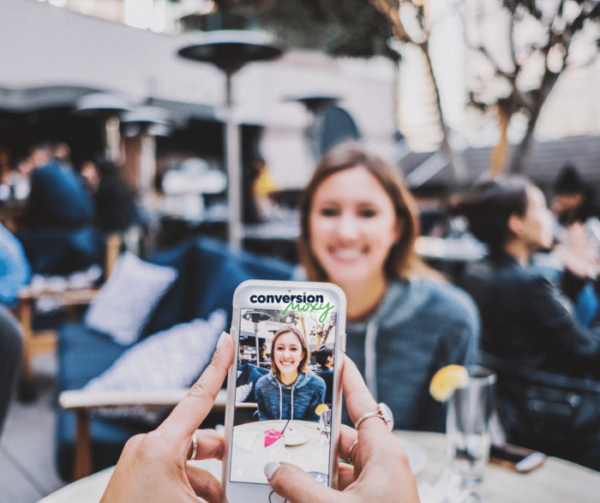 Discover Advertisement of Restaurant Ideas & Tips Now!
Are you searching for advertisement of restaurant ideas and tips? Then, you are in the right place on on the right blog for that matter. Luckily, conversionMOXY has the inside scoop on the best advertising techniques and platforms for restaurants. We cover all the restaurant advertising basics in our latest blog. Therefore, be sure to read on to learn numerous ways to attract new customers to your restaurant or bar.
Don't want to wait any longer to start your ads? No worries. All you need to do is simply call us at 800-849-5642 to request a free, no-obligation quote. Or, if you want to contact us digitally, complete our simple quote request form and we will be in touch.
Ready to learn all about the world of restaurant advertising? Then, read on below!
Advertisement of Restaurant Steps
First, before you launch your restaurant's ad campaign online, it's important to take a few steps. What are those steps? We've listed those out for you below, so you'll have them in one convenient place.
Create your target audience profile.
Set up all your desired social media accounts.
Decide your advertising budget.
Determine what your goal is for each ad campaign.
Design eye-catching graphics for your ads.
Write compelling copy for your ads.
Does this seem like an exhausting to-do list that you don't have time or experience to complete? Don't worry, conversionMOXY's online advertising team can help! We understand all the ins and outs of restaurant ads and have a proven successful track record in the industry. From running successful social media ads to helping you target your ideal audience, we've got you and your restaurant covered!
Ten Online Ad Ideas for Your Restaurant
Now that you have everything ready to launch your online ad campaigns, we want to share some ad content ideas. This is the fun part so remember to get creative, but always stay consistent with your branding.
Ad content ideas:
Event
Sale or promotion
News related to your business, industry, products, or services
Contest
New product or service
Q&A on your business, products, or services
How-to video related to your industry, products, or services
Entertaining video related to your industry, products, or services
Meme related to your industry, products, or services
Giveaway
Some of these advertisement of restaurant content ideas are best for boosted social media posts. Meanwhile, some of them are better suited for a full ad campaign, whether on social media or on a digital platform like Google Ads. In addition to creating ads and campaigns, we are also experts in determining what works best for each restaurant and business. So do not stress about content if it isn't in your wheelhouse as we can take care of that for you!
Frequently Asked Questions on Restaurant Advertising
Do you have more questions about restaurant advertising? We put together this FAQ section to help give you a little more information on the topic. Ready to begin your advertisement of restaurant plans now? Call us today at 800-849-5642 to let us know about your unique marketing needs and we will help you craft custom ads to attract new customers.
How many customers can I attract with online advertising?
The answer to this varies drastically depending on several factors. Those factors include:
Where the ad is running
How long the ad is running for
Who the ad is targeting
How much your ad budget is set at
What your ad looks like and says
These are only some of the major factors to consider when knowing how many customers your ad might attract. Consequently, these are all variables that conversionMOXY considers when setting up every single ad and ad campaign.
Which social media sites do I need to advertise my restaurant on?
Remember earlier when we pointed out the first step in restaurant advertising was creating your target audience profile? You need to use that to determine in which social media platforms your restaurant ads will be most successful.
Each social media platform has a unique set of users. For instance, some have more female users, or some have a younger audience base. This article provides a good and quick overview of some of the major social platform's demographics. However, it is merely a brief snapshot of social media demographics. An experienced digital advertising agency like conversionMOXY knows which platforms work best for all types of ads. We also utilize extensive analytics to constantly tweak our client's ads and campaigns for optimal and ongoing success.
If you are interested in learning more about restaurant social media advertising, then read this recent blog of ours on the topic.
What advertising services does conversionMOXY offer?
We offer full digital advertising services. Our services are customizable as we understand each restaurant has its own unique marketing needs and target audience. Our advertising services include:
Ad campaign creation
Graphic design for all types of ads
Copy writing
Targeting
Full analytics of every ad and campaign
Help Your Restaurant Grow by Launching Online Ads with conversionMOXY!
Don't wait any longer to grow your customer base! Call us today at 800-849-5642 to request a free consultation to discuss your restaurant advertising needs. Our experienced online advertising team can answer all your questions in our consultations. Plus, we will also give you a custom quote based on those needs.
You can also follow us on Facebook and Instagram for an abundance of marketing tips, ideas, and industry-specific news!